As we have mentioned before to most of you, we are planning on joining with Emmanuel Church Bath for a weekend away in February/March. A weekend away is a unique opportunity for us to spend an extended time looking at The Bible together and developing our relationships. Please do all that you can join us.
I promised more details, so here they are…
Dates: Friday 28th February – Sunday 1st March 2020
Venue: Hill House, Otterhampton, Somerset. TA5 2PT
It is a bit of a journey, but we are sure it will be worth it.
The speaker will be Phil Hair from Holyrood Evangelical Church in Edinburgh. He spoke at the weekend a few years ago and was great. He is yet to confirm which part of The Bible he will speak on.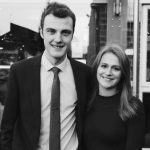 The children's speaker is Caleb Elliot, with his wife Bethan, from Grace Church Halewood (Becca's home church). They will teach on the same themes as the adult sessions.
Emmanuel have been having a weekend away for a few years and Chris, Becca, Jonny and Jemima have been going to do their children's sessions (It is where the Boustreds met!). The venue is big enough to accommodate more people and they have invited us to join them this year! They are a church with many similarities to ours. You will have met a few of them when they have come to visit and Rupert and Ad have preached for us. They pray regularly for us and are looking forward to meeting everyone else.
Basic Programme
Friday
Arrival     Tea     Session 1
(We might not all be able to make it down for the first session on Friday evening but we might be able to set something up so we could listen in the car on the way down!?)
Saturday
Breakfast            Session 2 (with Children's Sessions)
Lunch                  Family Activities
Dinner                Session 3 (in church groups)
Sunday
Breakfast            Session 3 (with Children's Sessions)
Sunday Dinner  Departures
Accomodation
https://hillhouse.org.uk/accomodation/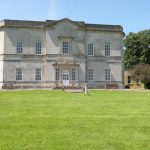 Hill House is a big old manor with a (only slightly) more modern annex. Rooms are pretty basic, but comfortable, with shared bathrooms on each floor. We will be allocated rooms to make sure everyone fits in, usually with families in a room together. At the moment the plan is for Grace Church be in the Annex.
Cost
The prices for accommodation and food are outlined below but we are more interested in having you with us, so if the price makes it difficult for you to come then speak to Chris or Mark and we will make sure it can happen! Equally, if you would like to contribute to the running costs of the weekend then feel free to pay more.
| | |
| --- | --- |
| | Price |
| 4-5 years | £44 |
| 6-11 years | £65 |
| Adults | £89 |
There is an online sign-up sheet. Please sign up as soon as possible.
Once you have filled it in you will receive an email confirming costs and including payment details.
The sign-up sheet is here: www.emmanuelbath.org/wkend2020
Please ask any questions you have.