Here are the final details for our weekend away…
Dates: Friday 28th February – Sunday 1st March 2020
Venue: Hill House, Otterhampton, Somerset. TA5 2PT

Bedding etc.
Bedding is provided but personal use towels are not. Please make sure you bring your own.
Dinner on the first night
Dinner is served at 6pm. If you are arriving late on the first evening and have requested dinner, please could you let Katy know on tom@emmanuelbath.org. It will then be kept for you to enjoy on your arrival.
Shoes
The centre have asked that we don't wear outdoor shoes indoors. So please come armed (?) with indoor shoes/slippers.
Washing Up
Just to forewarn you that whilst catering is provided, we have to do our own washing up. We are not planning on making out a rota for this but please be prepared, if you can, to be useful at some point over the weekend.
Travel
There have been reports of roadworks on one stretch of the A39 in Bridgwater this week overnight from 7pm, but this is scheduled to be finished by Friday. It just might be worth checking your route before you set off.
Meetings
The theme of the teaching will be Jesus The Shepherd. Starting in Psalm 23 we will go on to look at how The Shepherd helps us understand who Jesus is and how that affects us.
Timetable
For those who like to know lots of detail, below is a timetable for the weekend.
Please note that Meeting 3, Saturday evening, will consist of a shorter talk from Phil Hair followed by an opportunity for us to split into our two church groups (Emmanuel and Hilton) to focus on matters particularly relevant to each.
Please continue to pray for our time together to be encouraging and fruitful and for the word of God to do its work in, among and through us.
Look forward to seeing you all there.
Timetable
Friday 28th Feb
Arrive                                                                                                       4pm onwards
Dinner                                                                                                      6pm
Meeting 1                                                                                              8:15pm
Saturday 29th Feb
Breakfast (cereal for early risers)                                              7:00am
Breakfast (Full English!)                                                                  8:30am
Meeting 2                                                                                                 9:45am
Coffee                                                                                                      11:30am
Lunch                                                                                                       12:30pm
Tuck/gift shop open                                                                          1:45pm
Games                                                                                                      2:30pm
Coffee                                                                                                      4pm
Dinner                                                                                                      5:45pm
Meeting 3                                                                                                 8pm
Sunday 1st March                                                                                 
Breakfast                                                                                               7:30am onwards
Meeting 4                                                                                                9:45am
Coffee                                                                                                     11.30am
Lunch                                                                                                       12:45pm
Depart                                                                                                      By 4pm
The speaker will be Phil Hair from Holyrood Evangelical Church in Edinburgh. He spoke at the weekend a few years ago and was great. He is yet to confirm which part of The Bible he will speak on.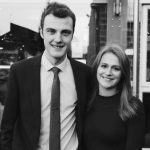 The children's speaker is Caleb Elliot, with his wife Bethan, from Grace Church Halewood (Becca's home church). They will teach on the same themes as the adult sessions.
Cost
You should have received a personalized email regarding this, but for reference see below…
The prices for accommodation and food are outlined below but we are more interested in having you with us, so if the price makes it difficult for you to come then speak to Chris or Mark and we will make sure it can happen! Equally, if you would like to contribute to the running costs of the weekend then feel free to pay more.
| | |
| --- | --- |
| | Price |
| 4-5 years | £44 |
| 6-11 years | £65 |
| Adults | £89 |
Please ask any questions you have.