Grace Church are hosting The Mark Drama, performed by members of St Giles' Church, Normanton
The Mark Drama is a 90 minute performance of the life of Jesus Christ, as recorded in Mark's Gospel, in the Bible.
"The Mark Drama offers nothing less than a brilliant, vivid encounter with the
person and work of the Lord Jesus Christ."
Dr William J U Phillip, Minister, The Tron Church, Glasgow.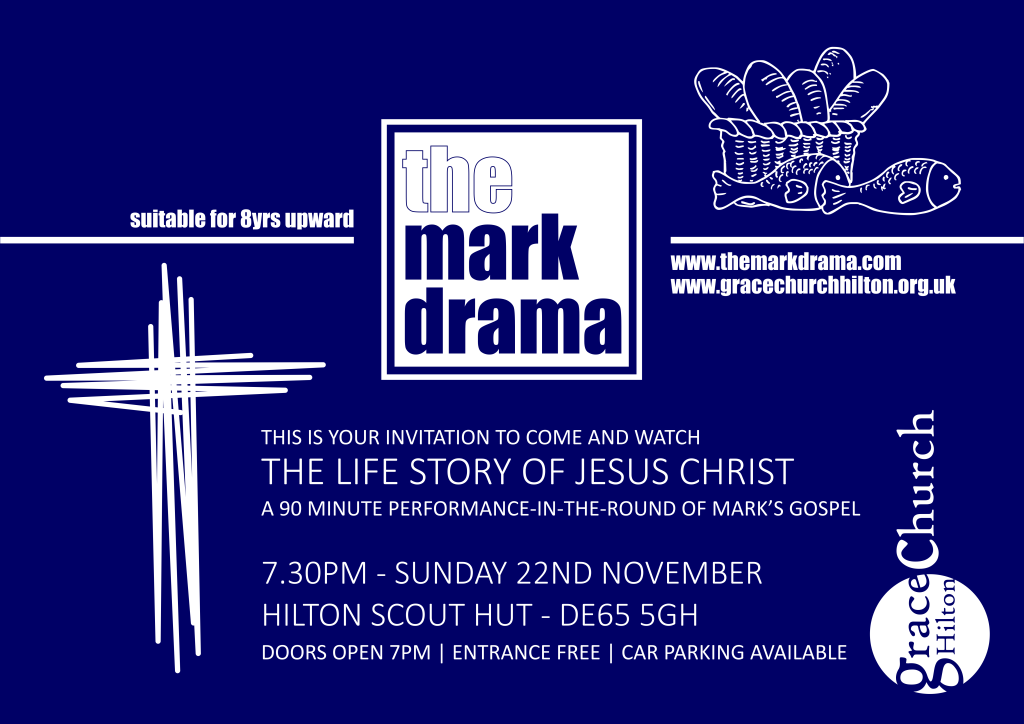 Contact Us for more information.